Our History | Press | Social
Over Three Decades of Service
Virginia Hardesty and her late husband Charlie Hardesty, began their seafood business in 1984 by peddling shrimp from the back of a truck. They soon turned it into the thriving fresh seafood market and 100-seater restaurant that it is today. Since the passing of the late Charlie Hardesty in 2013, the business has maintained it's rich legacy through their daughter Chef Ashley Hardesty Armstrong who like her parents, values freshness and quality. A dedication to absolute freshness and wide variety of seafood, complimented with homemade coleslaw, hush puppies, and other Eastern NC specialties.
Virginia Hardesty, Proprietor
Virginia is a graduate of East Carteret High School in Beaufort, North Carolina. She received a Bachelor of Arts degree in Mathematics Education from North Carolina A&T State University in 1979. She graduated third in her class and first in the Mathematics Department. In her collegiate years she served as Teacher's Assistant, Math Tutor, President of Alpha Chi Mathematics Honor Society, and played Volleyball. She completed two summer internships with Equitable Life Insurance as part of their Actuarial Science Summer Program. During those summers she resided at Columbia University and New York University.
After graduation, Virginia worked at Western Electric as a Telecommunication Business Forecaster. She used her math abilities to create statistical models that forecasted life and sales of telecommunication products. In 1984, she obtained a Masters in Business Administration from Wake Forest University. She had a successful career with AT&T, Lucent Technologies, and Western Electric. She held positions of Business Forecaster, Manufacturing Requirements Planning (MRP) Manager, Production Control Manager, Procurement Manager, and Manager Minority & Women's Business Enterprises.
In 1998, she left the corporate world to join with her husband in the expansion of their business, Forsyth Seafood Market & Grill, as they opened their second location. Her husband, the late Charlie Hardesty, and she had started the business in 1984 and had diligently and successfully grown the business to the best seafood location in North Carolina and the east coast. Virginia was a key partner from the early days of selling shrimp off the back of a truck to handling the books and the planning aspects of the business. The full time commitment to the business has been a wonderful opportunity for entrepreneurship that has expanded many of the gifts and talents that were honed in the corporate world.
Ashley Hardesty Armstrong, Chef, Proprietor
Ashley Hardesty Armstrong is a 29 year old resident of Winston Salem, North Carolina. She received a Bachelor of Science in Fashion Textile Management and Brand Management in 2013 from North Carolina State University, in Raleigh NC. Since graduating, she has walked in her parent's footsteps by becoming the Co-owner and Marketing & Branding Coordinator for Forsyth Seafood Market & Cafe located in Winston Salem, NC.
In 2015, she obtained the credential of Certified Nutritional Coach, F.N.C. from the International Fitness Trainers of America in Raleigh, NC. She is the founding chef and curator of The Table Experience, a Farm To Table dinner party series specializing in organic, locally sourced ingredients and nutritional education held at unique venues in The Piedmont Triad since 2016. Ashley is a recent graduate of Johnson and Wales University where she received a degree in Culinary Arts in May 2018. Early in her culinary career, Ashley has had the opportunity to work for James Beard Award nominated Chefs like Joe Kindred of Kindred Restaurant in Davidson, NC, Hello Sailor of Lake Norman, NC, and Greg Collier of The Yolk in Charlotte, NC.
Ashley is an advent solo world traveler having visited 12 countries across four hemispheres in 12 months and has accounted travel being her igniting culinary influence. Ashley is a diligent Christ follower and hopes to continue to serve people through health, wellness, and the education of healing through whole foods. Ashley is the newly wedded wife of Chad Armstrong and dog mom to Suki Hardesty.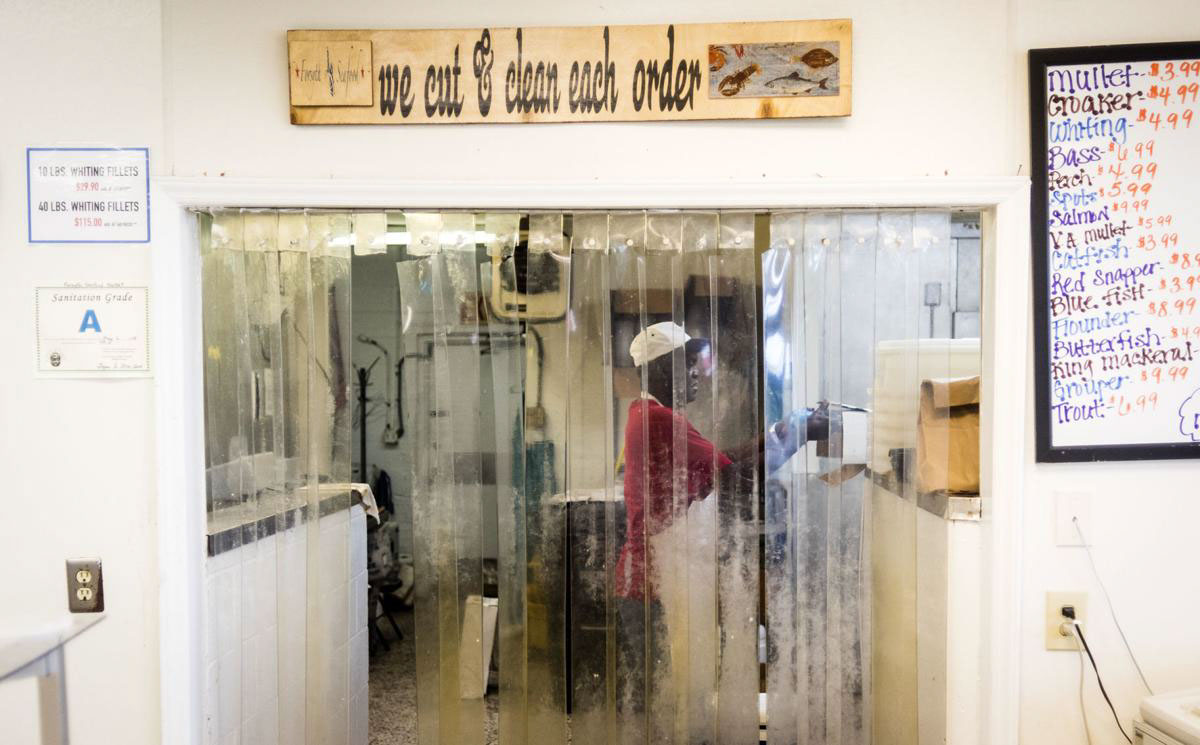 Close Up
All of the Lights
Both locally and beyond the state lines, Forsyth Seafood has been featured through the years in some of the most trusted business and community press! Click here to see our feature on FOX 8 or for a look at our exclusive commercial, click here!
Our full press kit features a library of press mentions and articles from Ashley's endeavors with The Table Experience to current mentions featuring Forsyth's continuing legacy.